As a wedding musician, I am asked that "best wedding songs" question quite a bit.  And here's the honest answer:  It depends.  As a couple, you have your own unique style, likes/dislikes & life experiences, so it follows that your best wedding songs are not the same as someone else's.  
Consider the lovely couple that contacted me to supply harp music for their church wedding.  It was a second marriage for them both, so they did have some ideas about what they wanted, but they still needed planning help.
For them, the music of Disney was a meaningful shared love, so they wanted some incorporated into their ceremony, along with some sacred music.  In conjunction with the clergy, we wove some appropriate Disney classics in with the sacred songs The Lord's Prayer and Ave Maria, and it was a touching and beautiful ceremony because it fit them!  
Right about now, some of you may be thinking, "Disney songs?  Ugh!"  That's just the point.  One size does not fit all!
So let's begin the process of selecting the best wedding songs for you.  
A brief aside here. Throughout this site, you'll see "Tip Boxes" that look like the following & contain some "pointers" that I've learned over time designed to facilitate your planning.  Here's an example:
Before you nail down specifics, if you'll take just a few moments to ponder and answer some of the following general questions, you'll have a rough "musical sketch" which will start to narrow your direction & help prevent your music planning from becoming a time-consuming jumbled hassle.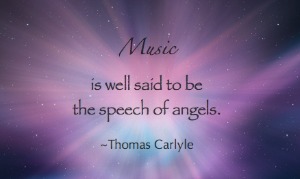 Simply devote a bit of time and thought to reviewing the information and tips offered throughout this site, and you'll be sure to choose songs that will be perfect for you on one of the most important and glorious days of your life!
Enjoy the process!  There's certainly no need to panic.....unless you're like the bride-to-be that contacted me one afternoon and asked if I would please play the harp for her wedding.
Nothing unusual about that, so I asked her the date and time of her wedding.  Imagine my total shock when she joyfully replied, "Tomorrow, at 11:00 AM!"  (Just in case you're wondering...yes, I did provide her wedding music!)
Yikes! At least plan a little better than that!
On that "note", let's go.....